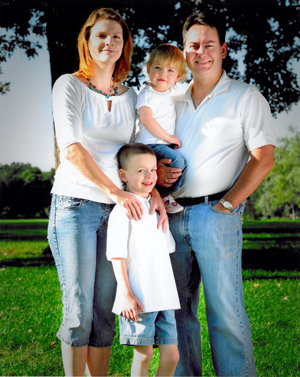 Born in Longmont, I grew up in Grand Junction and I think my heart still resides in Western Colorado.  However, I did enjoy my college years down in Colorado Springs.  My wife and I also spent three wonderful years in Washington, DC and five years in Germany, back when I was a tax accountant.
We've been living in a new development out near Buckley AFB.  We've enjoyed the prairie and the incredible views of the Front Range from out there.  My kids attend an APS school called Quest Academy, which I would recommend to just about anybody.
Like a lot of Dads, I spend the majority of my free time coaching kids soccer, keeping up with Cub Scouts and Robotics Club.
I enjoy working with small and medium-sized business owners.  However, I have also enjoyed serving the legal needs (typically business related) of Germans, Swiss and Mexican nationals.
I try to make myself available to clients at all times while I'm awake, except Sundays.  Feel free to call me on my cell: (303) 588 0563.
Law Licenses
Education
American University – Kogod School of Business
MBA, Finance
2000 – 2001
American University, Washington College of Law
JD, Tax
1999 – 2001
Colorado College
BA, Poly Sci; German
1994 – 1998
Articles and publications
Matt is admitted to both the State and Federal Courts of Colorado.  He is also the author of a number of articles and publications including:
Good Faith Applies Despite "Buyer's Sole Subjective Discretion" in Colo. Real Estate Commission's Contract to Buy and Sell Real Estate (Residential), available here.
During his youth, Matt was a Boy Scout earning his Eagle in 1992.  
He still adheres to both the Law and the Promise.  
Matt is available to clients at all times, except Sundays, via cell: (303) 588 0563.